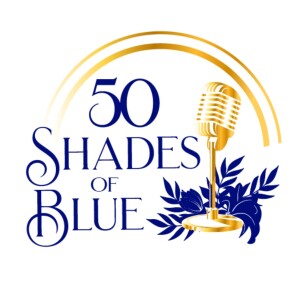 Friday Jun 02, 2023
Ep5: Men Experience Abuse Too, What Do Black Men Want, Black Men and Therapy, Your Words Have Power
Hey Butterflies! Let's give a warm welcome to my friend and special guest, Zo. He has been a true lifesaver for me, and I'm grateful to have him here. During our chat on the podcast, we delved into a range of intriguing topics that sparked my interest. We touched upon Zo's personal experiences, including his past of being abused by his ex-wife and having a mistress for five years. Now, I'm not here to call him out but rather to share the facts. What stood out to me the most about our conversation was the importance of healing for Black men. Zo's honesty throughout the podcast was truly admirable.
Zo, a former minister who once engaged in infidelity, has now found his healing and is happily married. As we continue our weekly podcast episodes, you will witness my freedom and honesty unfold. I won't apologize for that. Every conversation we have is organic and authentic. We also delve into a term I coined called "Pretend Making Love," which served as a way for me to feel loved, if only for a moment.
I admire Zo's perspective on marriage and his belief in the role of a husband. It's wonderful to see him happily remarried and committed to faithfulness. He now loves himself and extends his help to others, providing coaching and support to couples seeking love and connection.
Moving forward, we discuss the notion that it's perfectly okay for women to actively pursue men. We challenge the conditioning imposed by religion that often holds women back. I refuse to subscribe to those limitations. Zo and I agree that women should shoot their shot and take control of their romantic lives.
This podcast is brimming with valuable insights that can guide you through life and the complexities of dating. Whether you're single or in a relationship, it's essential to live life to the fullest and find happiness in every moment. In conclusion, this episode might make you clutch your pearls, but I believe you'll be just fine.
We would absolutely love to hear your feedback! Tell us what you think. If you have burning questions that you'd love answered, don't hesitate to shoot us an email at 50shadesofbluepodcast@gmail.com. I'll make sure to respond while keeping your information private.
So sit back, relax, and get ready for an episode that will leave you laughing, thinking, and maybe even blushing a little. Enjoy!
FOLLOW ME:
Instagram: https://instagram.com/cheronkgriffin
Twitter: https://twitter.com/cheronkgriffin
Facebook: https://www.facebook.com/cheronkgriffin
Snapchat: https://www.snapchat.com/add/cheronkg...
------------------
DONATE MONEY TO SUICIDE PREVENTION
https://www.growagirlnetwork.org
PayPal: paypal.me/growagirlnetwork
Cash App: $1844PLZSMLE
------------------
BUY MY BOOKS
https://www.CHERONKGRIFFIN.com
-----------------
LET ME MENTOR YOU
https://www.patreon.com/cheronkgriffin
-------------------
MAKEUP
Rich Bitch Luxe www.richbitchluxe.com
50% OFF CODE: 50SHADES
---------------------
MY DENTAL ROUTINE PRODUCTS
https://www.aboutyoursmile.net
Comments
(0)
To leave or reply to comments, please download free Podbean or