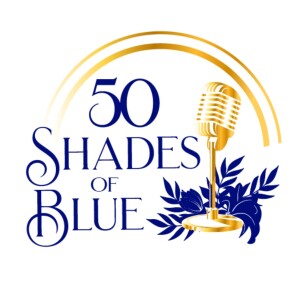 Friday Jun 16, 2023
Ep7: Creating Your Business; A Safe Space to Heal; Starting Over After a Bad Marriage
In this special video, we have the pleasure of welcoming Marisol to the blue couch. Marisol is not only a dear friend but also an incredible creative force behind various ventures, including the Baxter Graham purse collection and other innovative projects. Join us as we dive into Marisol's journey as an entrepreneur, her role in shaping the logo and catalyst for my podcast, and the incredible creative ideas she brings to life. Discover the stories, challenges, and triumphs that have shaped her path and get inspired by her unwavering dedication and passion. Tune in to witness the power of friendship and the limitless potential of creativity in this engaging conversation with Marisol.
In this episode we dive deep into the world of entrepreneurship, relationships, and starting over. In this candid conversation, we share our personal experiences and insights as women who have embarked on the journey of starting and running our own businesses. From the exhilarating highs to the challenging lows, we discuss the ups and downs of entrepreneurship, providing valuable lessons and tips for fellow female entrepreneurs.
But it doesn't stop there. We also open up about our own experiences in dating and relationships, specifically focusing on the topic of starting over after a marriage. If you're a woman who has been through a difficult marriage and is seeking inspiration and guidance on how to start anew, this podcast is for you. We share our own stories of resilience, personal growth, and finding happiness after leaving toxic relationships. Through our stories of transformation and triumph, we aim to empower and uplift women who may be facing similar challenges. Join us on this incredible journey as we discuss the intersection of business, relationships, and personal growth, and discover that starting over can lead to a place of happiness and fulfillment.
FOLLOW ME:
Instagram: https://instagram.com/cheronkgriffin
Twitter: https://twitter.com/cheronkgriffin
Facebook: https://www.facebook.com/cheronkgriffin
Snapchat: https://www.snapchat.com/add/cheronkg...
------------------
DONATE MONEY TO SUICIDE PREVENTION
https://www.growagirlnetwork.org
PayPal: paypal.me/growagirlnetwork
Cash App: $1844PLZSMLE
------------------
BUY MY BOOKS
https://www.CHERONKGRIFFIN.com
-----------------
LET ME MENTOR YOU
https://www.patreon.com/cheronkgriffin
-------------------
MAKEUP
Rich Bitch Luxe www.richbitchluxe.com
50% OFF CODE: 50SHADES
---------------------
MY DENTAL ROUTINE PRODUCTS
https://www.aboutyoursmile.net
Comments
(0)
To leave or reply to comments, please download free Podbean or