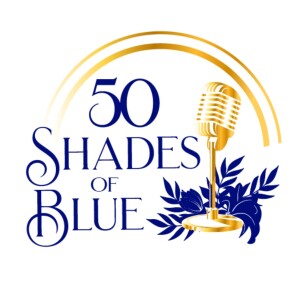 Friday May 26, 2023
Ep4: Is MasturbationA Sin? Women and No Orgasm, When His Bacteria Don't Match Yours (BV), Is Marriage For Forever?
Ladies and gentlemen, get ready for a hilarious and thought-provoking episode of our show! Today, I have the fabulous Shekia Murray as my special guest. Shekia is not just a full figure model but also a delegate for Full-Figured USA Texas. Let me tell you, filming this episode for the second time was an adventure (Phewww!), but we finally nailed it!
Shekia and I delved into a wide range of topics, and let me tell you, the conversation flowed organically and authentically. We covered everything from sex to spirituality to marriage—no topic was off-limits!
Now, let me just say, vibing with people is not a rare occurrence for me, but Shekia brings a whole new level of openness to the table. We kicked things off by discussing colorism in the Black community. We all know the challenges that come with being dark-skinned within our community. It's a systemic issue that unfortunately persists. As a mother, I have a beautiful dark-skinned daughter, and from an early age, I made sure to continuously remind her of her beauty. Not just her, but all my children received the same message. But with the awareness of the stigma surrounding being "dark," I had to penetrate her psyche with those empowering words: "You are beautiful."
Now, let's talk about the juicy stuff—sex! We dived deep into the subject and left no stone unturned. Have you ever wondered if your partner continuously giving you BV is a sign that they're the one? And why are so many women struggling in the sex department, experiencing a lack of orgasms? We even tackled the clitoral orgasm vs vaginal orgasm debate. And hey, do you know where the G-spot is? Trust me, the conversation was filled with gems that will make you go, "Oh, I never thought of that!"
But hey, I won't spoil it all for you. I encourage you to listen to this very real and unfiltered conversation where we dropped truth bombs left and right. Some things might resonate with you, while others may not, and that's perfectly fine.
We would absolutely love to hear your feedback! Tell us what you think. If you have burning questions that you'd love answered, don't hesitate to shoot us an email at 50shadesofbluepodcast@gmail.com. I'll make sure to respond while keeping your information private.
So sit back, relax, and get ready for an episode that will leave you laughing, thinking, and maybe even blushing a little. Enjoy!
FOLLOW ME:
Instagram: https://instagram.com/cheronkgriffin
Twitter: https://twitter.com/cheronkgriffin
Facebook: https://www.facebook.com/cheronkgriffin
Snapchat: https://www.snapchat.com/add/cheronkg...
------------------
DONATE MONEY TO SUICIDE PREVENTION
https://www.growagirlnetwork.org
PayPal: paypal.me/growagirlnetwork
Cash App: $1844PLZSMLE
------------------
BUY MY BOOKS
https://www.CHERONKGRIFFIN.com
-----------------
LET ME MENTOR YOU
https://www.patreon.com/cheronkgriffin
-------------------
MAKEUP
Rich Bitch Luxe www.richbitchluxe.com
50% OFF CODE: 50SHADES
---------------------
MY DENTAL ROUTINE PRODUCTS
https://www.aboutyoursmile.net
Comments
(0)
To leave or reply to comments, please download free Podbean or