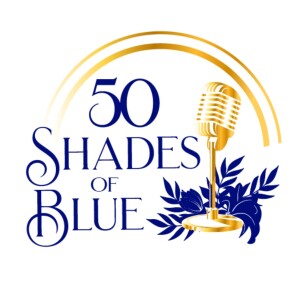 Monday Jul 10, 2023
Ep10: Krystal Light Yoga: Yoga & Sex, D**k Riding Class, Should You Tell Your Spouse Everything? Favorite Position
I had the pleasure of hosting a remarkable guest, Krystal from Krystal Light Yoga, on my podcast. Our conversation was filled with a wide range of captivating topics, primarily centered around the transformative power of yoga. However, our dialogue extended far beyond that. We explored intriguing subjects such as the connection between yoga and enhancing one's sexual experience, as well as the fascinating realm of twerk yoga, among other captivating discussions.
In the podcast, aptly named "50 Shades of Blue Podcast," our conversations have a tendency to venture into unexpected territories at any given moment. This particular episode was no exception. We delved into the significance of confidence as a crucial element for women seeking a fulfilling marriage.
Krystal's expertise and insights brought an extraordinary depth to our dialogue, leaving a lasting impression on our listeners. Together, we explored the vast possibilities that yoga offers, while embracing the unpredictable nature of our podcast, always ready to embark on new and exciting discussions.
Billy's Story of Abuse by His Cogic Parents:
https://youtu.be/rnfT9YrYQnY
FOLLOW ME:
Instagram: https://instagram.com/cheronkgriffin
Twitter: https://twitter.com/cheronkgriffin
Facebook: https://www.facebook.com/cheronkgriffin
Snapchat: https://www.snapchat.com/add/cheronkg...
------------------
DONATE MONEY TO SUICIDE PREVENTION
https://www.growagirlnetwork.org
PayPal: paypal.me/growagirlnetwork
Cash App: $1844PLZSMLE
------------------
BUY MY BOOKS
https://www.CHERONKGRIFFIN.com
-----------------
LET ME MENTOR YOU
https://www.patreon.com/cheronkgriffin
-------------------
MAKEUP
Rich Bitch Luxe www.richbitchluxe.com
50% OFF CODE: 50SHADES
---------------------
MY DENTAL ROUTINE PRODUCTS
https://www.aboutyoursmile.net
Comments
(0)
To leave or reply to comments, please download free Podbean or