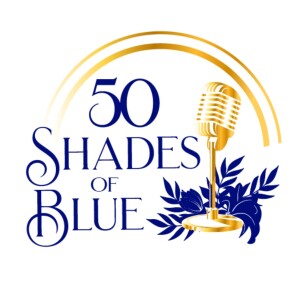 Friday Jun 30, 2023
Ep9: Part 2: Dedrick Donnell & Cooking Naked for Charity; Plastic Surgery Woes; Dating and Solo Travel
Dating is a simple concept. However, when women use those terms, men often associate it with a focus on sex. In reality, dating is about gathering information and getting to know someone. What a person chooses to do with their body is their own business, and it shouldn't concern others.
In our candid conversation, we delve deep into the world of dating, cosmetic surgery, and more. I openly discuss my personal experience with cosmetic surgery, emphasizing that it was not driven by low self-esteem. We also explore the idea of auctioning off Dedrick for my nonprofit organization, which we find exciting and innovative.
Additionally, we discuss the benefits of solo travel and why I prefer it over waiting for friends. Our conversation flows naturally and relaxed, as if we were enjoying a laid-back moment together, perhaps even sharing a joint. Despite the chill atmosphere, the episode is filled with valuable information. Thank you for tuning in, and please feel free to share it with others!
FOLLOW ME:
Instagram: https://instagram.com/cheronkgriffin
Twitter: https://twitter.com/cheronkgriffin
Facebook: https://www.facebook.com/cheronkgriffin
Snapchat: https://www.snapchat.com/add/cheronkg...
------------------
DONATE MONEY TO SUICIDE PREVENTION
https://www.growagirlnetwork.org
PayPal: paypal.me/growagirlnetwork
Cash App: $1844PLZSMLE
------------------
BUY MY BOOKS
https://www.CHERONKGRIFFIN.com
-----------------
LET ME MENTOR YOU
https://www.patreon.com/cheronkgriffin
-------------------
MAKEUP
Rich Bitch Luxe www.richbitchluxe.com
50% OFF CODE: 50SHADES
---------------------
MY DENTAL ROUTINE PRODUCTS
https://www.aboutyoursmile.net
Comments
(0)
To leave or reply to comments, please download free Podbean or